Our Sponsors & Supporters
Rancho La Puerta
Renew your mind, body, and spirit on a journey to true wellness. At Rancho La Puerta, near San Diego, California, you retreat from life's stress and distractions on a healthy vacation that empowers your true self. The Ranch encourages integrative wellness for women and men of all ages and fitness levels through exciting, energetic fitness options, delicious organic cuisine, and pure fun and relaxation …all in a tranquil setting in the shadow of Baja California's mystical Mt. Kuchumaa.
Founded in 1940, Rancho La Puerta started the modern Fitness Revolution…and we're still on the cutting edge of fitness vacations today.
Whole Foods
Whole Foods seeks out the finest natural and organic foods available, maintain the strictest quality standards in the industry, and has an unshakeable commitment to sustainable agriculture. Add to that the excitement and fun we bring to shopping for groceries, and you start to get a sense of what we're all about. Oh yeah, we're a mission-driven company too.
As a company, we are set up very uniquely for a large business. Our stores are not cookie cutter big box-type stores with directives from "corporate" about how to run the business. Each of our stores has a lot of latitude in deciding the best way to operate that individual store to meet the needs of the local community. That makes community giving really special and fun. Overall, our community giving well exceeds 5% of our total net profits each year.
SDGE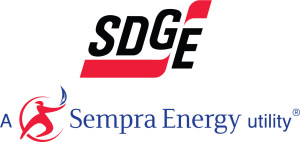 Additional Season 3 Funding Provided by:
Betty & Bob Beyster
Jim Beyster
Mary Ann Beyster
Dr. Melvin & Linda Simon
Deborah Szekely
Carolyn Yordstrom-Welcome
Eric Le, Two Brothers Construction, Inc.
Lucia Xin Liu, St. Lucia Investment Co. Ltd
San Diego United Lions Club
United Domestic Workers
Additional Season 2 Funding Provided by:
Betty & Bob Beyster
Jim Beyster
Mary Ann Beyster
Dr. Melvin & Linda Simon
Dominick Fiume, Urban Dwellings
Additional Season 1 Funding Provided by:
Betty & Bob Beyster
Jim Beyster
Brenda Baker & Steve Baum
Dene & Elizabeth Oliver
Roger, Richard & Bob Harrington
Lucy Goldman
Deborah Szekely
Want to Sponsor Savor San Diego?
When you underwrite KPBS Public Television in San Diego, you'll have the opportunity to reach more than 426,000 adults a week – successful, educated, and active in our community – with the message that you value programming that teaches, inspires, and broadens horizons, as well as entertains.  Where you communicate speaks as loudly as the message. Maintain the integrity of brand essence by aligning with like-minded partners. Savor San Diego allows you to hone your message and target your audience even further. KPBS has a core viewership of innovators and explorers who love their city and enjoy discovering new things in and around it.  Savor San Diego's food related theme, enables your organization to target this exclusive group of educated, successful and sophisticated adults. Our viewers are more likely to dine out regularly, care about where their food comes from and value our environment, their health and quality. Our culinary landscape is rich in San Diego, and Su-Mei Yu provides an enlightening and one-of-a-kind look into the many facets that make it uniquely San Diego.
Sponsor The Show