Savor San Diego

with Su-Mei Yu, Owner and Chef
of Saffron Thai Restaurant

Join noted local cook, author and restaurant owner Su-Mei Yu as she explores and cooks her way around San Diego while sharing captivating tales of our culinary bounty.

Season 4, Premieres January 12, 2017
Watch Thursdays at 9pm & Saturdays
at 3:30pm on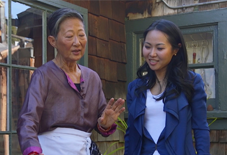 Sake, Sushi & Shochu
Season 4, Episode 1
Su-Mei visits a local sake brewer to learn how to make sake then visits an area Japanese restaurant that specializes in authentic sushi to discover delicious sake pairings.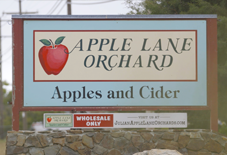 Julian
Season 4, Episode 2
Su-Mei discovers that there's more to Julian than just apple pie. On this episode she visits a variety of foodie destinations in the quaint nearby town of Julian including a brewery, vineyard and cider producers.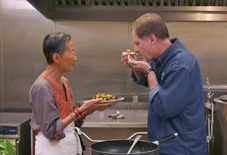 Culinary Healing
Season 4, Episode 3
Su-Mei visits several local non-profit programs for children and adults who have faced difficulties and discovers how food has played a role in helping them heal from their trauma.