Savor San Diego

with Su-Mei Yu, Owner and Chef
of Saffron Thai Restaurant

Join noted local cook, author and restaurant owner Su-Mei Yu as she explores and cooks her way around San Diego while sharing captivating tales of our culinary bounty.

Season 3, Premieres May 7, 2015
Watch Thursdays at 8:30pm & Saturdays
at 4:30pm on
BEAUTIFUL BEANS
Season 2, Episode 1
Indulge in chocolate and coffee with Chef Su-Mei Yu as she visits a pair of successful local entrepreneurs who derive delicious creations from coffee and cacao.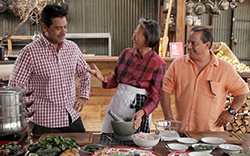 GUADALUPE VALLEY
Season 2, Episode 2
Chef Su-Mei Yu goes south of the border to Baja California's fabulous enclave of cuisine and wine, and the unique lifestyle that has arisen around both.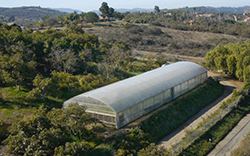 Archi's Acres
Season 2, Episode 3
A working garden in Valley Center designed to teach the business of agriculture, Archi's Acres provides veterans with skills and experiences they can use to support themselves and their families....